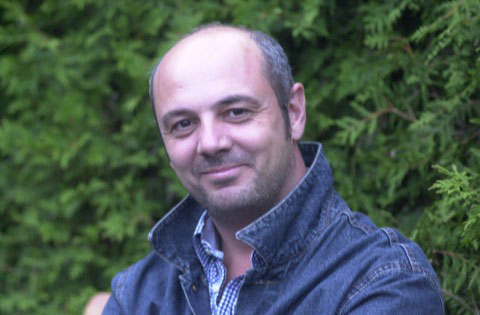 I am a furniture maker and photographer, and I build and upholster bespoke furniture at my shop Handmade in Steeton, West Yorkshire. Each piece is unique, and each piece is made for somebody. I spend time with my clients in their homes, so that I really understand what they need. It may be a solo piece that can be very vibrant, or it may need to mellow into the rest of the room. They may want something grand enough to hold its own in a large Georgian house, or need something that will fit through the small doors of a cottage. Once I understand the picture my clients have in mind, I will bring this to life in my workshop. I work with the shapes and forms to create something that is beautiful, and balanced.
I have nine years' training in the crafts of antique furniture restoration, cabinet making and upholstery. This means my work is rooted in traditional furniture making techniques, and I only ever make pieces that will last – usually for hundreds of years. However I often weave in modern materials and methods, particularly where this will give a better result, or greater longevity. My work also references contemporary design, with influences from Europe.
I fell in love with furniture back in 1995 when I started photographing it, working for renowned furniture and kitchen designers in Germany. Photographing the lines and designs, and the stories behind the pieces of furniture, I came to realise that furniture was something I wanted to create for myself. I also discovered that the same eye I used for photography, an ability to see what nobody else can see, could be applied to furniture making. You don't just upholster with your hands, but also with your eyes. It may be down to half an inch difference in the piping, or the way a chair arm is stuffed to create just the right curve – I do what is right for each piece.
I have found that just as you tell a story with photography, furniture also has its own stories. Each time I strip down and rebuild a piece of antique furniture, it's like finding all these secrets which have been hidden over the years. When you find hair clips in the back from little kiddies, or pencils, or old Irish money I've found in the back of some chairs – furniture has always got a story to tell. You're just part of the ongoing story. You bring it back to life again, and give it on to the next generation.